Well, it has been a really long time since there has been a new poll and a blog.
---
Eugen's Next Game
Today, Eugen announced another RTS that will be released after Wargame: Red Dragon for publisher Focus Home Interactive:
Act of Aggression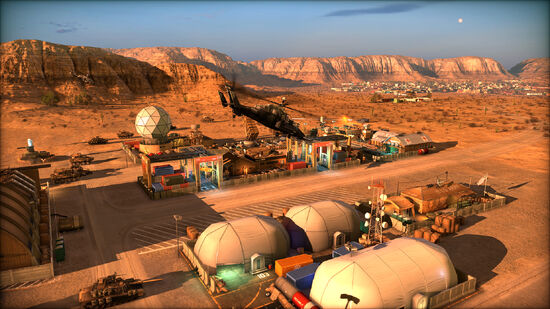 The game was codenamed "Act of R.U.S.E." by Eugen employee and forum admin MadMat on the official Wargame forums, thus implying this game could be the spiritual successor to R.U.S.E., but with a modern setting. However, Eugen Systems commented that the game will "bring the players back in the 90's Golden Age of strategy games.", which means it will be more of a traditional RTS like Act of War: Direct Action, StarCraft, and Command & Conquer. They also stated that "Eugen is set on delivering a real-time strategy experience that will touch a larger audience of gamers" as well.
Links
Nineteenth Poll Results
Here are the results from our nineteenth poll: How many people here work at our other Eugen strategy game wiki, the Wargame Wiki?
I have used it but not edited - 30
I have used it more than five times - 9
I have used it less than five times - 6
I have never been on that site - 9
I have never heard of it - 29
I have never heard of it, but will check it out - 24
Community content is available under
CC-BY-SA
unless otherwise noted.